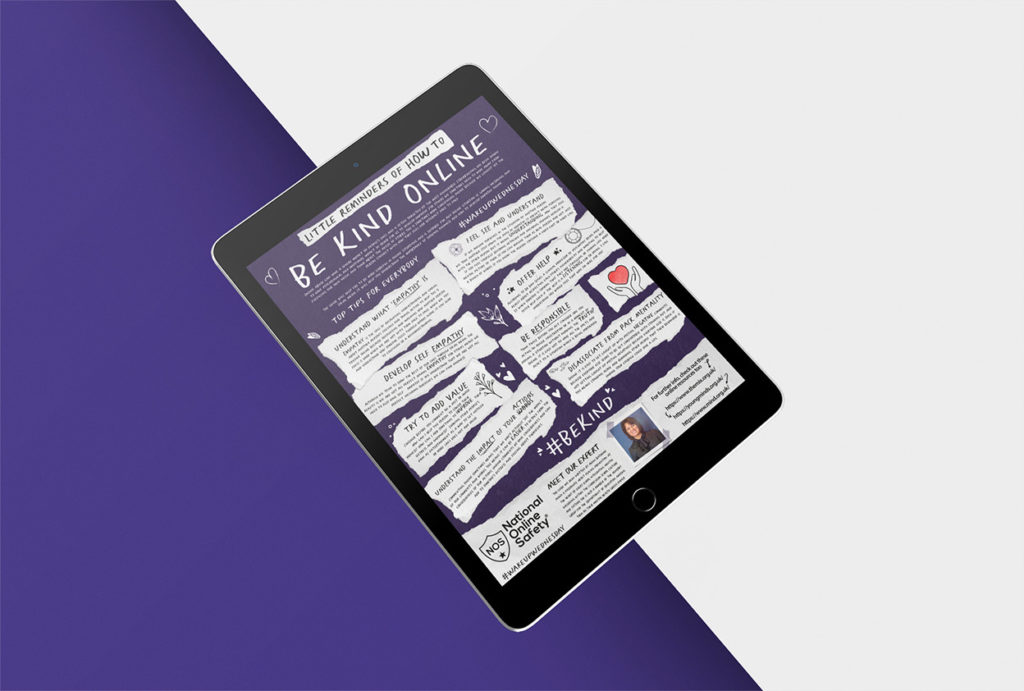 Please find the National Online Safety guide for 'How to be Kind Online' below.
Download: How to be Kind Online [PDF]
Thank you.
---
More Information
Online abuse can have a severe impact on people's lives and is often targeted at the most vulnerable. Cyberbullying has been shown to have psychological and emotional impact. In order for us to develop empathy for others we sometimes need to move away from fulfilling our own needs and think about the needs of others. This is sometimes more challenging online because we cannot see the person, connect with how they feel nor interact face to face.
In the guide, you'll find tips such as understanding the impact of your actions, disassociating from pack mentality and developing self-empathy.