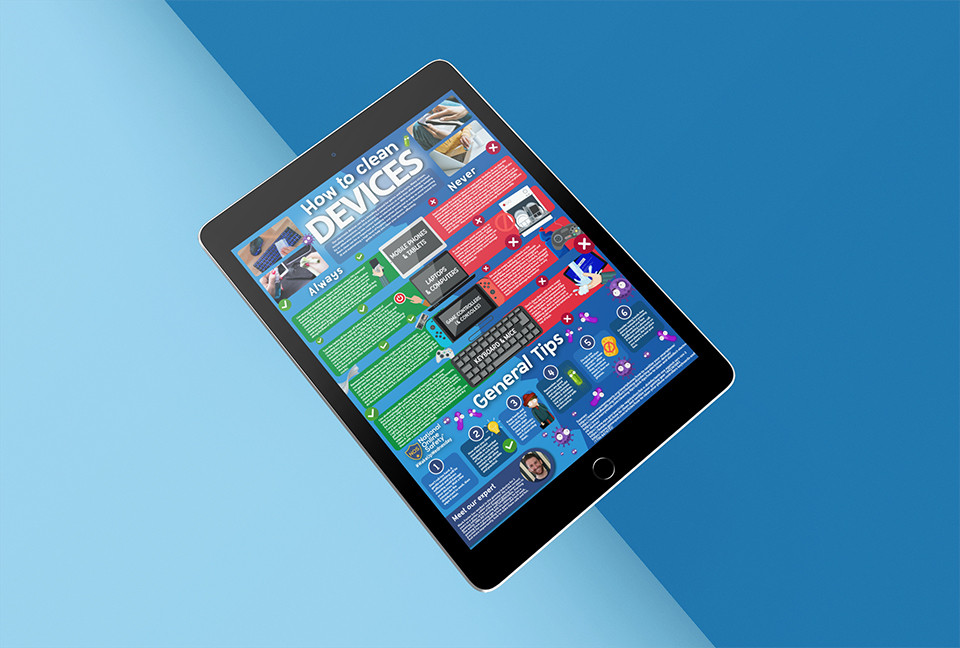 Please find the National Online Safety guide for 'How to Clean Devices' below.
Download: How to Clean Devices [PDF]
Thank you.
---
More Information
Our electronic devices can be a breeding ground for germs and bacteria. Many viruses, including coronavirus, can stick around for several hours or even days after being touched by or otherwise coming into contact with an infected person. With that knowledge, keeping them clean can be as important as keeping ourselves protected in order to avoid becoming ill and maintaining a high level of hygiene and cleanliness. We have therefore created this guide to help you clean your devices effectively.
In the guide, you'll find tips such as not rubbing too hard when cleaning, how often to clean your devices and to keep your hands and faces as clean as possible.