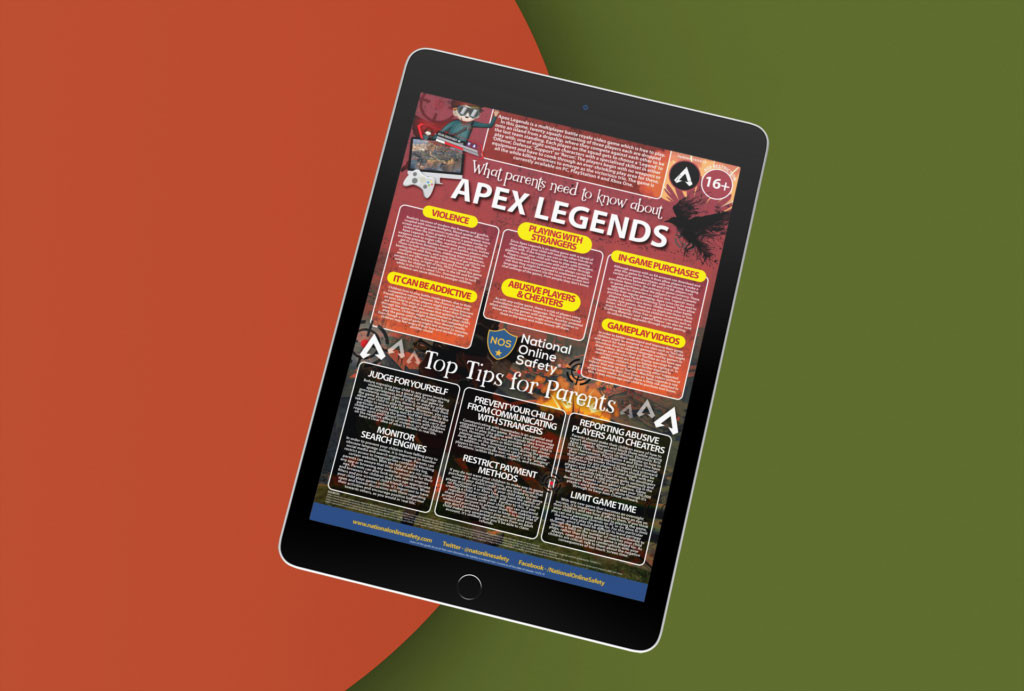 Please find the National Online Safety guide for 'What Parents Need to Know About Apex Legends' below.
Download: What Parents Need to Know About Apex Legends [PDF]
Thank you.
---
What is Apex Legends?
Apex Legends is a multiplayer battle royale video game which is free to play. In this game, twenty squads consisting of three players each are dropped onto an island from a dropship, where they compete against each other to be the last team standing. Each player on the squad gets to choose a 'Legend' to play with; one of eight unique characters with a specialised skillset in either 'Offense',' Defense', 'Support' or 'Recon'. The players begin with no weapons or equipment and have to comb through an ever-shrinking play area for these, all the while killing enemies to emerge as the victorious trio. The game is available on PC, PlayStation 4 and Xbox One.
In this guide, you'll find tips on a number of potential risks such as communication with strangers, violence and overspending.