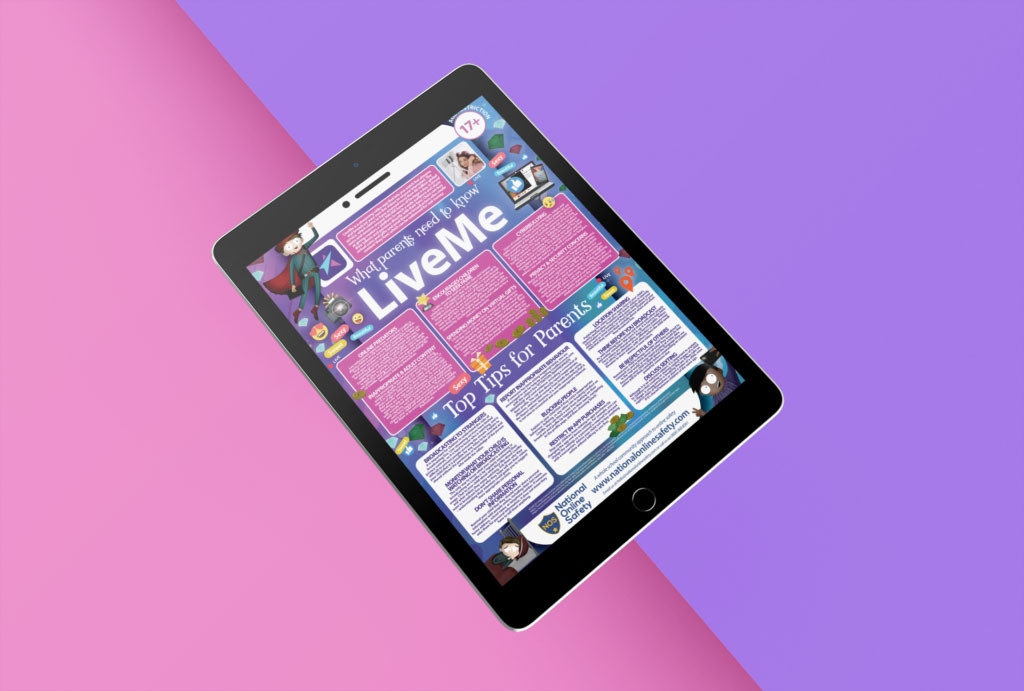 Please find the National Online Safety guide for 'What Parents Need to Know About LiveMe' below.
Download: What Parents Need to Know About LiveMe [PDF]
Thank you.
---
What is LiveMe?
LiveMe is a streaming video app that lets you watch live streams and broadcast your own live videos to anyone interested. The service, which claims to have amassed more than 60 million global users and streams around 300,000 hours of footage a day, is aimed at giving creators a 'platform to reach a wide audience and share their talents and passions directly with their fans'. Users can buy virtual coins and gifts and send these to broadcasters who create content 'they love', which can be redeemed for real money.
In the guide, you'll find tips on a number of potential risks such as online grooming, cyberbullying and privacy & security.