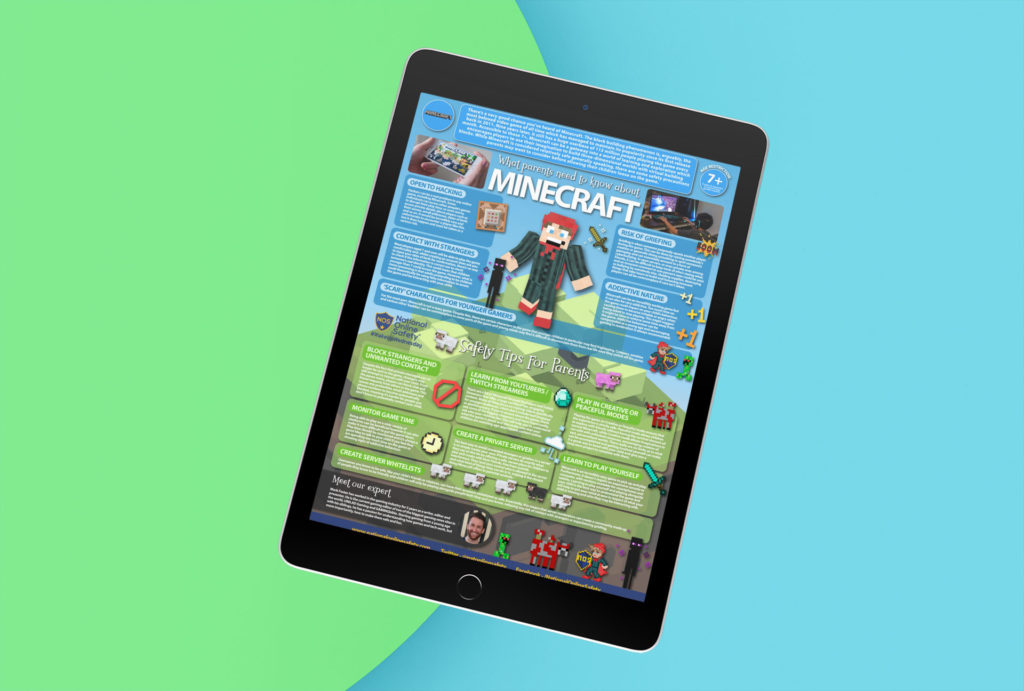 Please find the National Online Safety guide for 'What Parents Need to Know About Minecraft' below.
Download: What Parents Need to Know About Minecraft [PDF]
Thank you.
---
What is Minecraft?
There's a very good chance you've heard of Minecraft. The block building phenomenon is, arguably, the most beloved video game of all time which has managed to maintain its popularity since its first release back in 2011. Nine years later, it still has a huge userbase of 112 million people playing the game every month. Accessible to those 7+, Minecraft can be a gateway into a world of learning and exploration which encourages players to use their imagination to build three-dimensional worlds with virtual building blocks. While Minecraft is considered relatively safe generally speaking, there are some safety precautions parents may want to consider before allowing their children loose on the game.
In the guide, you'll find tips on a number of potential risks such as the addictive nature of Minecraft, griefing and contact with strangers.