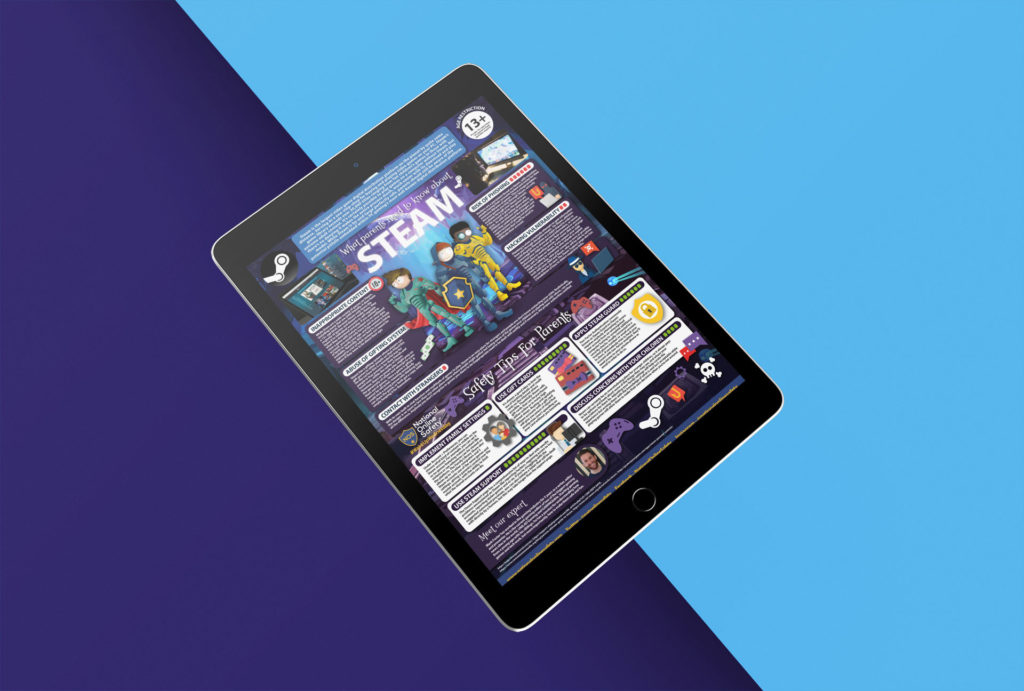 Please find the National Online Safety guide for 'What Parents Need to Know About Steam' below.
Download: What Parents Need to Know About Steam [PDF]
Thank you.
---
What is Steam?
Steam is the largest video game digital distribution platform on the planet by quite some distance. Serving as a one-stop-shop for buying and playing video games on your PC, Steam's game library exceeds over 30,000 titles ranging from fun children's games to those with extreme adult content. It's certainly possible to play games on a computer without Steam, but there's no denying it makes the entire process much, much easier with its download and play model. While Steam is by-and-large perfectly safe, parents should still be aware of the potential pitfalls embedded within PC gaming's most well-known digital distribution platform.
In the guide, you'll find tips on a number of potential risks such as inappropriate content, phishing and strangers.