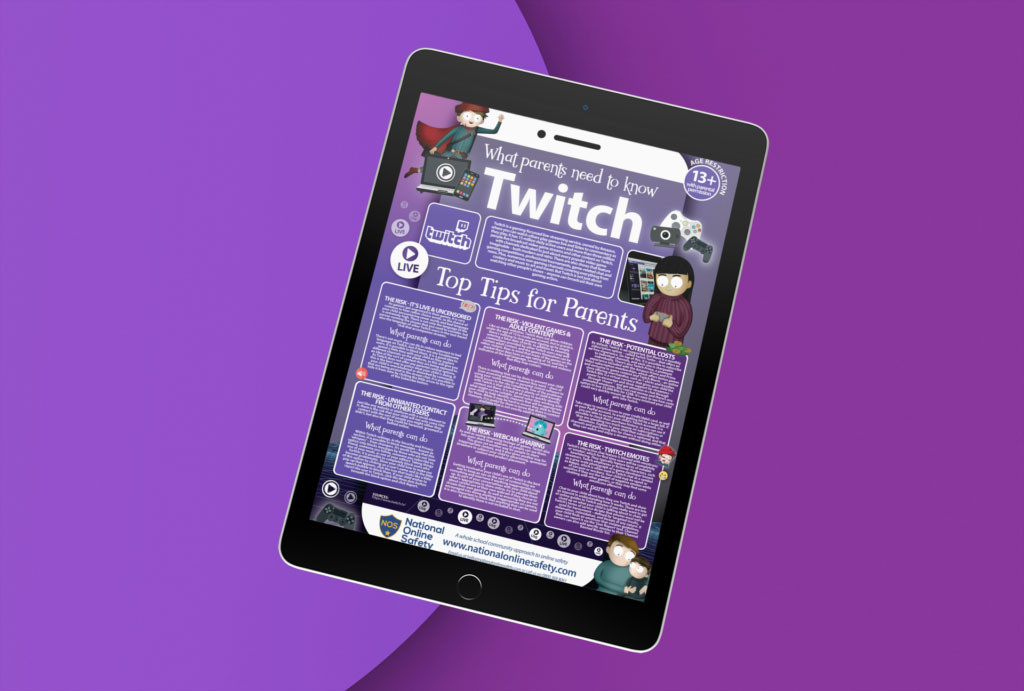 Please find the National Online Safety guide for 'What Parents Need to Know About Twitch' below.
Download: What Parents Need to Know About Twitch [PDF]
Thank you.
---
What is Twitch?
Twitch is a gaming-focussed live-streaming service, owned by Amazon, where you can watch others play games live and listen to commentary as they play. It has 15 million daily active users and more than three million people live broadcast video game streams and other content on Twitch, with channels dedicated to just about every popular video game imaginable – both modern and retro. There are also shows that feature gaming competitions, professional tournaments, game-related chat and news. Plus, numerous non-gaming channels covering everything from cookery and music to art and travel. But Twitch is not just about watching other people's shows – anyone can broadcast their own gaming action.
In the guide, you'll find tips on a number of potential risks such as violent games, unwanted contact and adult content.